28 September 2023
Château Belgrave, from one marathon to the next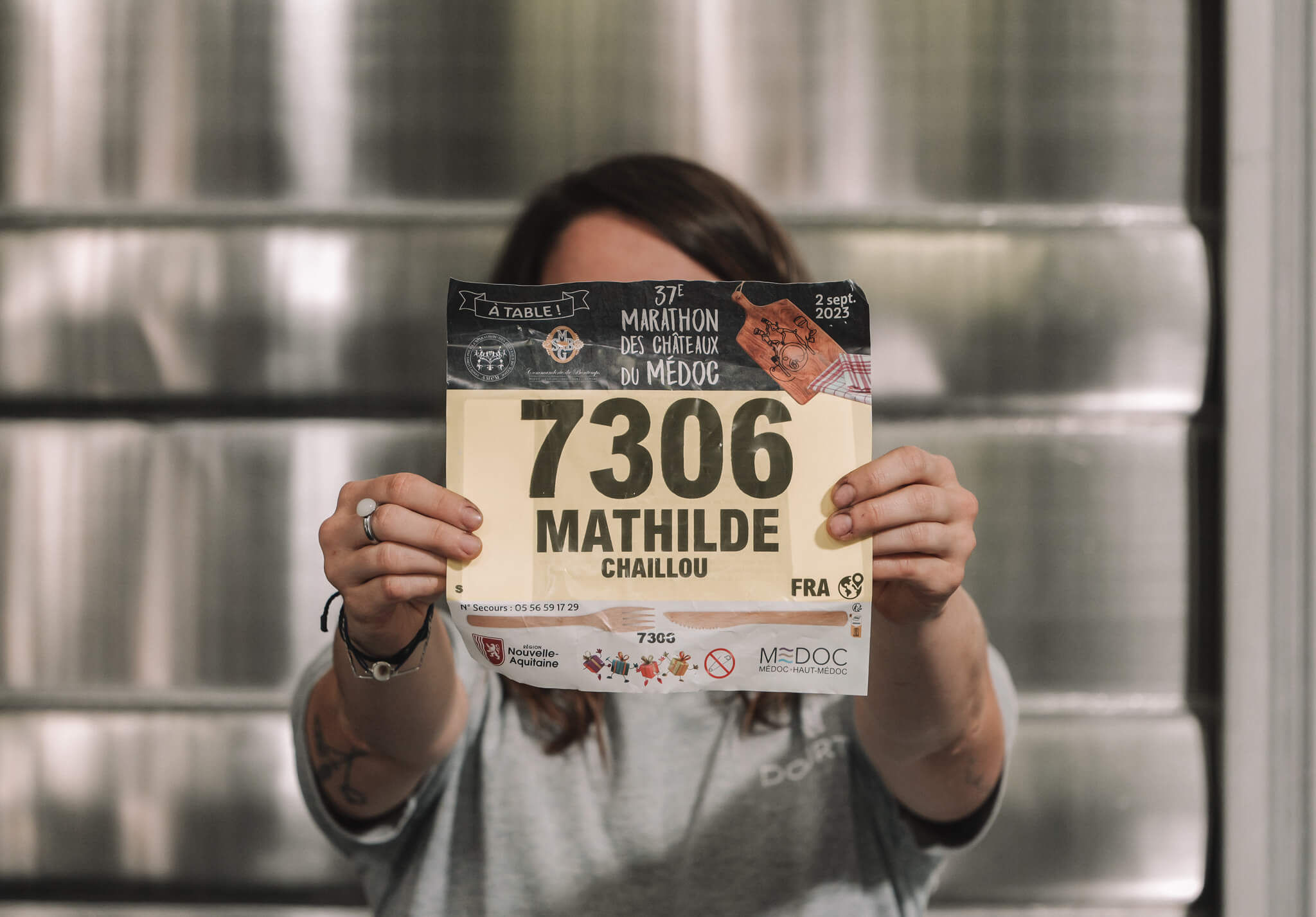 Interview with Mathilde Chaillou, Winery Manager at Château Belgrave and Medoc marathon-runner extraordinaire.
– Good morning Mathilde and congratulations on finishing the Medoc marathon! I It's becoming quite a habit as I heard on the grapevine that you also completed the marathon last year… To coincide with the new vintage, we wanted to draw a parallel between the all-important harvest period and the training required to run a marathon.
For me, the harvest is like the first 13 miles of the race. It's intense, but at the same time, it's only the half-way mark, with a long way still to go.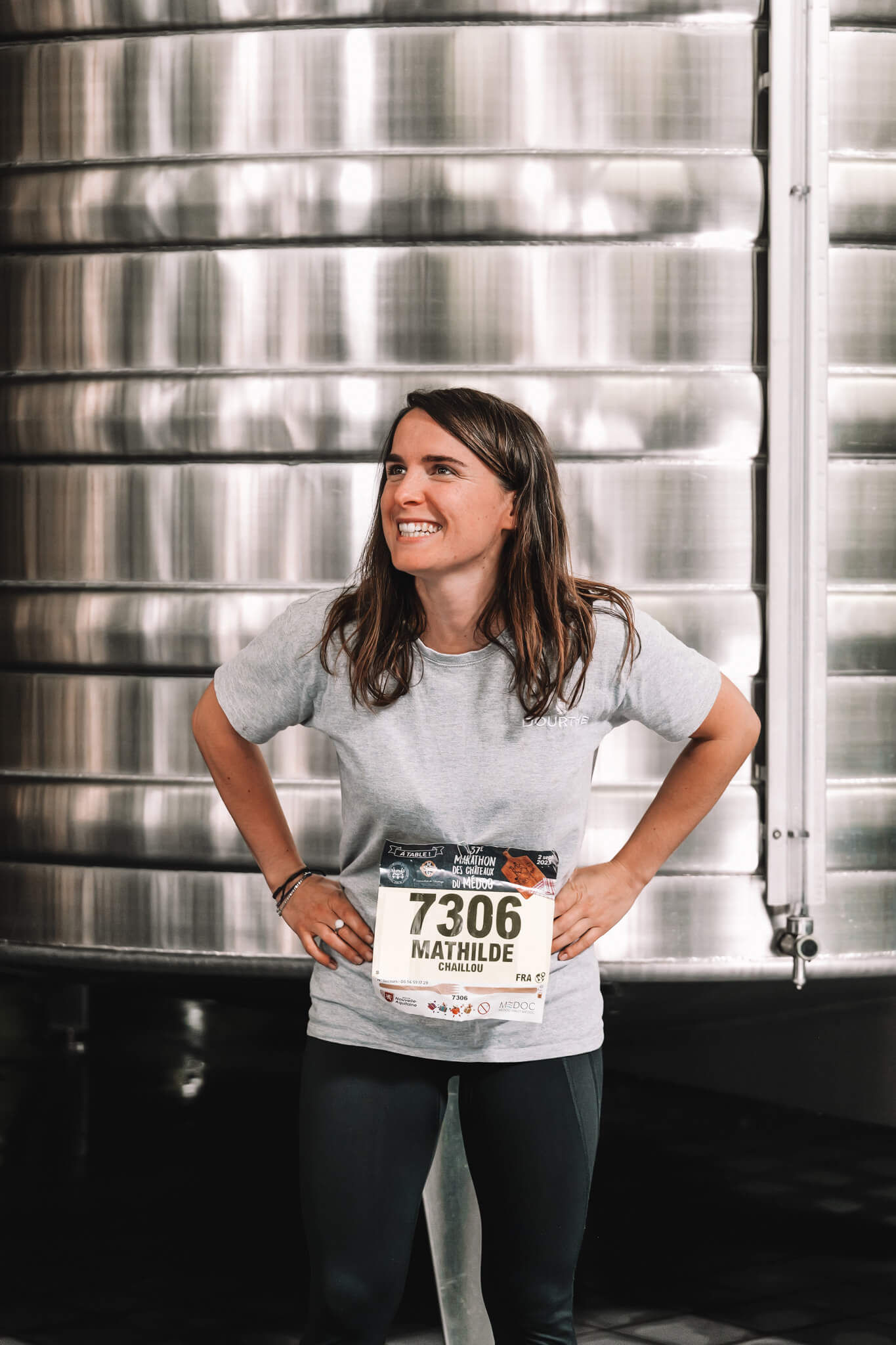 How did it go this year and how did it feel to run the race for Château Belgrave?
« When you run a marathon, you have to give 100%, and this increases to 200% if you are representing your chateau. It's a real privilege, but you need to be on top of your game! »
How did you prepare for this long distance race?
« I trained more regularly than I would normally when I run for fun. Training for a marathon is basically alternating short and long-distance runs. In my case, I followed an intense 12-week programme, though a  6-month training programme would be more usual. I'm fortunate in that I tend to train three times a week anyway, except during the harvest, when I switch to rest period. »
How did your training prepare you for the 2023 harvest?
« Completing a marathon and a harvest back-to-back is a great way to train physically. The harvest is hard work, so it pays to prepare your body to cope with the intense work load.  It takes endurance and tenacity. »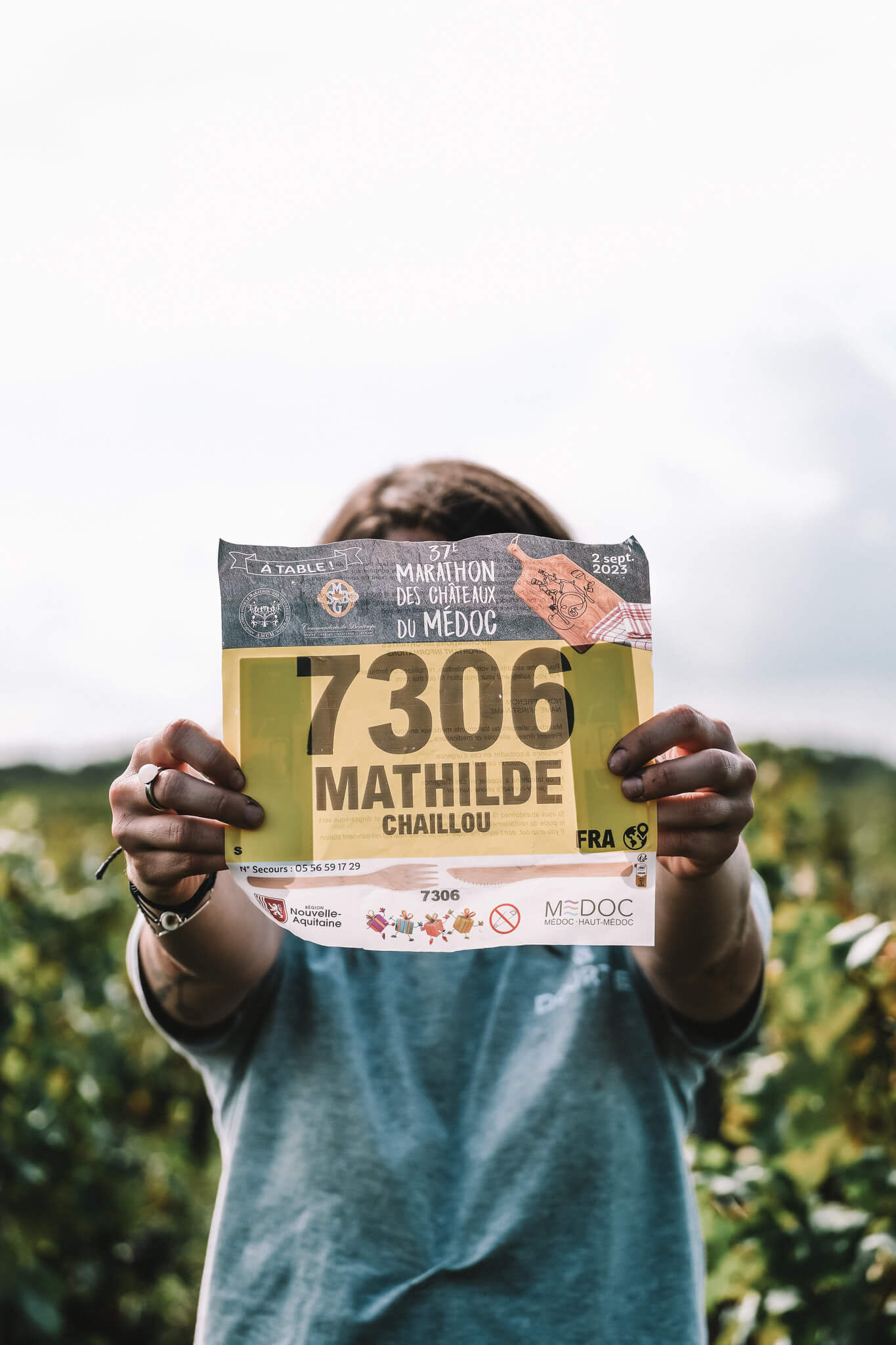 The harvest requires real resilience, how do you manage the additional workload during this time, and how does this compare to a 26-mile race?
« I try to think of the big picture and remind myself of everything I have already accomplished. Hindsight is a wonderful thing. I remind myself that even if it's a gruelling physical workout, it will soon be over. And whatever happens, I'll cross the finish line. Being positive is a real advantage, especially if experiencing pain, minor injuries or starting to tire.
During the race, I repeat over and over that I am doing this through choice, because I love what I do, and I know it will all be worth it in the end. »
The marathon is an individual sport, while the harvest is a team event; what would be your preference: individual or collective?
« This doesn't really apply to me, as I tend to run as part of a team. The physical side is an individual effort, but we experience the challenge as a team. We all face difficulties at some point, when motivation dwindles, but being part of a team helps you over the finish line.
And it's the same with the harvest, we all have days when we haven't had enough sleep, but as a team we battle through. Together we are there for each other, motivate one other, even after a few hours' less sleep than usual. »
Whenever we hear the words harvest or marathon, our thoughts turn to planning. Tell us about harvest planning at Château Belgrave – how do you set the start date for harvest?
« We organise regular tastings of the grapes with Bertrand (winery manager at Château Belgrave) Frédéric (Wine Director), Alex (Vineyard Estate Manager), and our consultant. We evaluate the different parcels according to ripeness and on that basis we set the harvest dates. Good communications between winery and vineyard is key. Once we have decided which blocks of vines are good to go, we can organise ourselves in the winery and make plans. »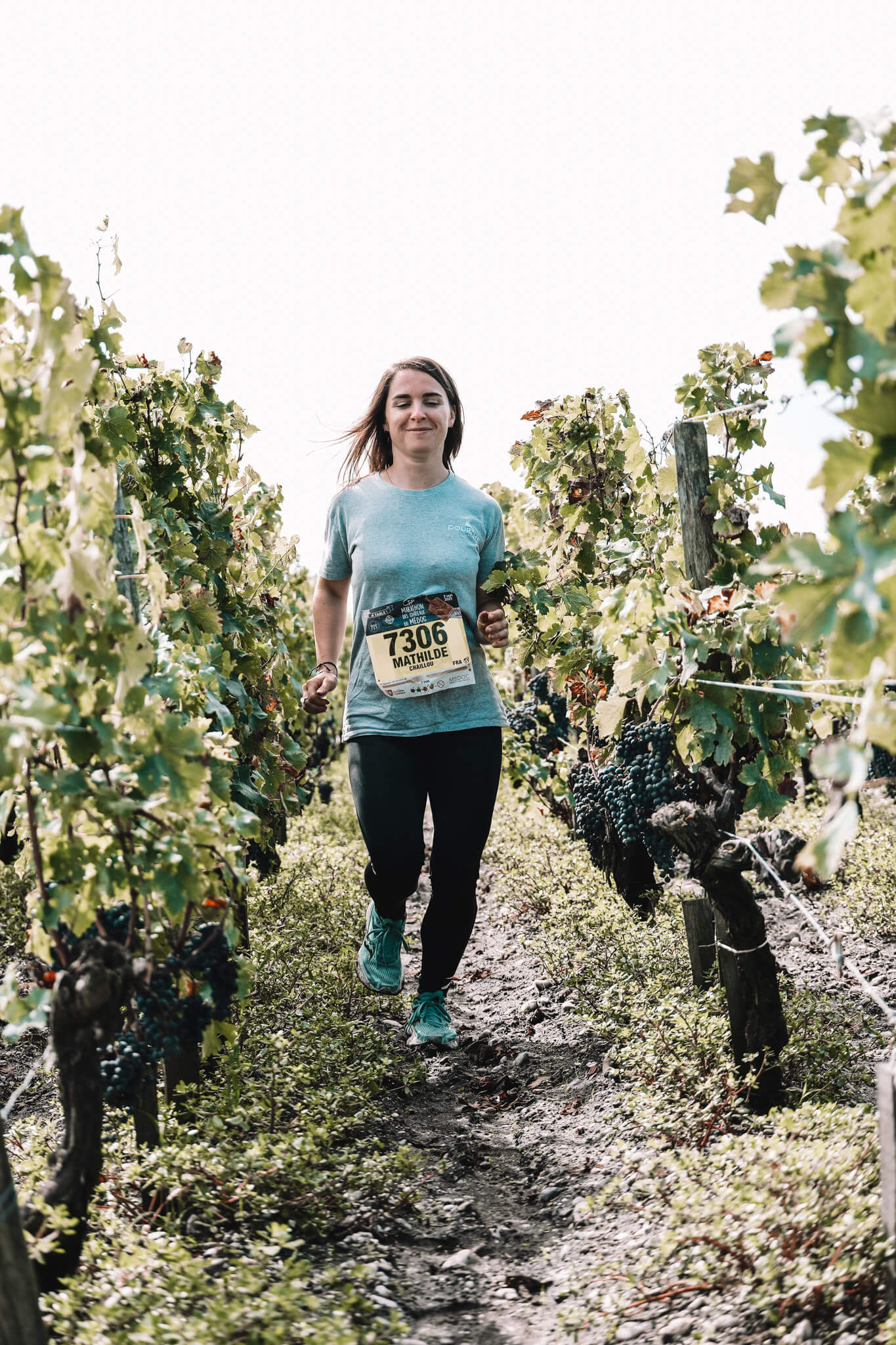 Even though all the grapes are not yet in tank, 2023 is looking like a great vintage. What are your initial thoughts on the harvest?
« Absolutely. We have  just started on the Cabernet Sauvignon in Belgrave. It's a very pleasing vintage, and we are lucky to have hit the mark with quantity and quality. It's already looking good for the next key stage.  »
From the moment we bring in premium-quality grapes, it's up to us to do everything in our power to transform the fruit into exceptional wine.
We are coming to the end of harvesting, yet there's still a long way to go in the winery. At what stage can you safely say the race is over?
« The harvest is like the first 13 miles of the race. It's intense, but at the same time, it's only the half-way mark, with a long way to go. Then there's the malolactic and racking. The last 6 miles is mind over matter. I only think the marathon is really over when all the wine is in barrel in the cool of the winery. Transferring the wine to barrel is a bit like the 'recovery run', when you have to keep moving the day after, despite the stiffness.  And after that, it's just keeping it ticking over. »
How does this compare to the feeling of success at the end of a marathon?
« Crossing the finish line is an amazing feeling; you feel extreme pride, and also gratitude that your body has survived the ordeal. And in the end, you are already looking ahead to next year's race. It's exactly the same with the harvest. »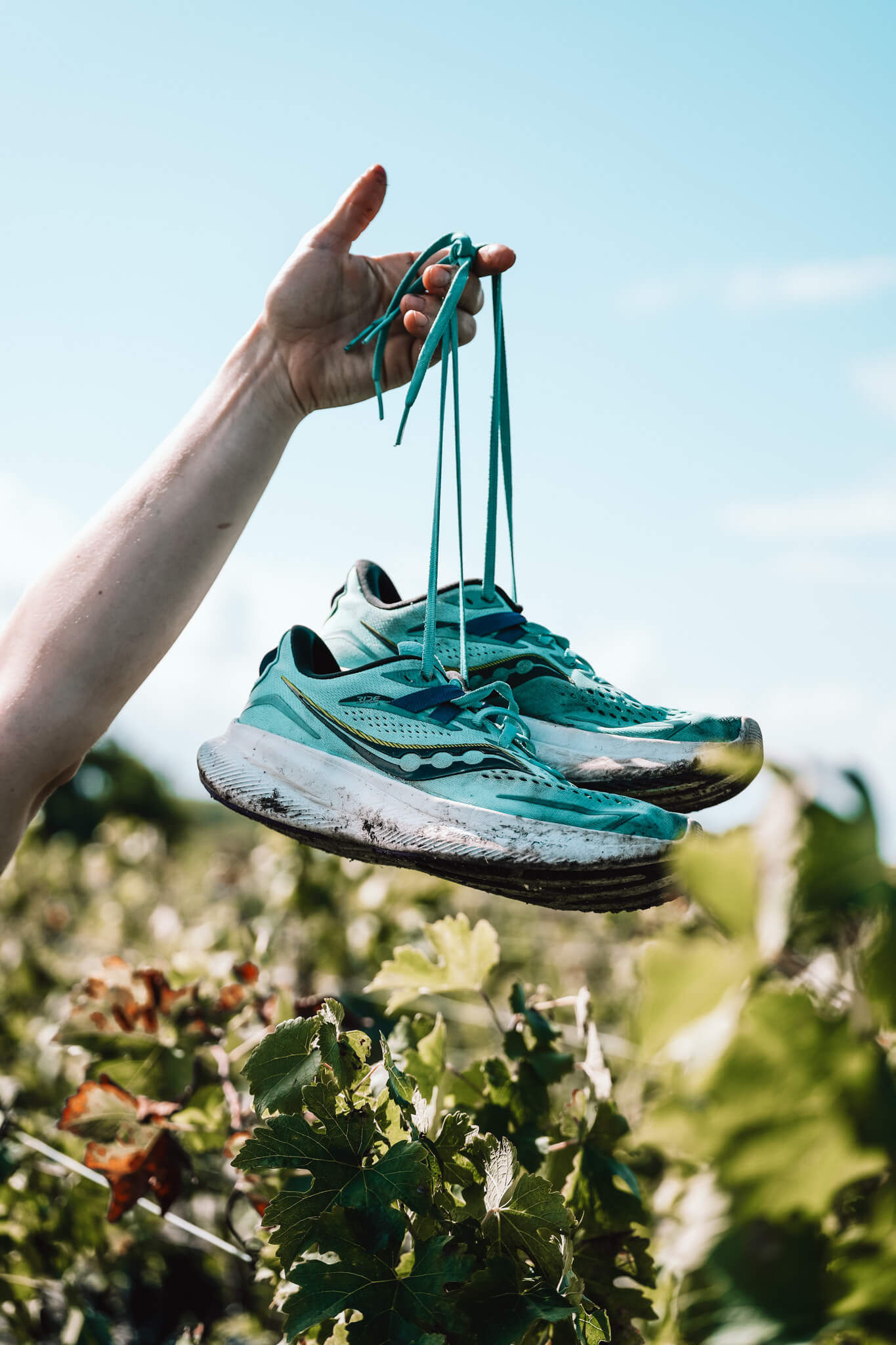 Thank you Mathilde for these inspirational comparisons between the harvest and training for the marathon. Your experience and sporting mentality certainly bring a unique perspective on creating an extraordinary wine and the perseverance required to do so.
Do you have any particular anecdotes you would like to share?
« This year there are quite a few women in the team – it's relatively rare in a winery and it's definitely worth sharing. »

One last question, will you be on the starting line next year?
« Of course! Once you know you can do it, you have only one aim, and that's doing it all over again. Everyone is so enthusiastic; you are literally carried along by the atmosphere with all the teams and supporters along the way. »
Everyone is so enthusiastic, you are literally carried.